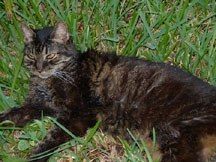 Fooz aka Footz
1984? - April 14, 2003
Miss Fooz - Foozique, Footies, Footz! All of these were names for one beautiful Lady!
Fooz met her Dad Bill in St Louis, Missouri where she was in a shelter. Being a polydactyl kitty (one with extra toes) really made her stand out in a crowd and so she went to her new home. Fooz was quite the traveler and she moved from St. Louis to New Jersey and finally settled in Florida in 1987.
Foozie as a little girl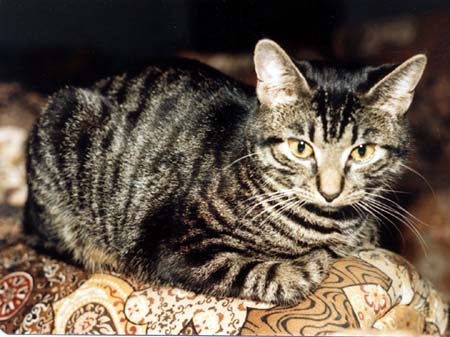 Another one of her playing in a box!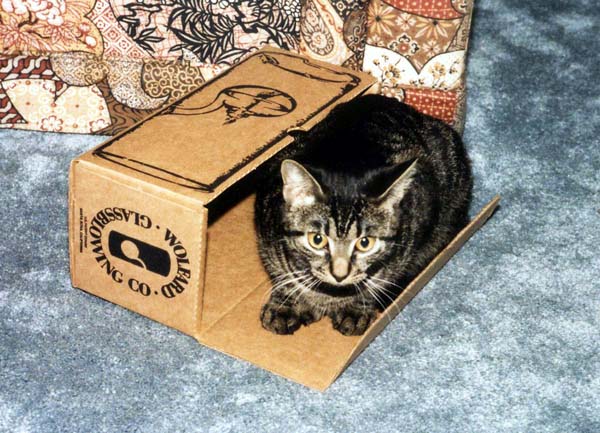 Fooz with her Pal Buffy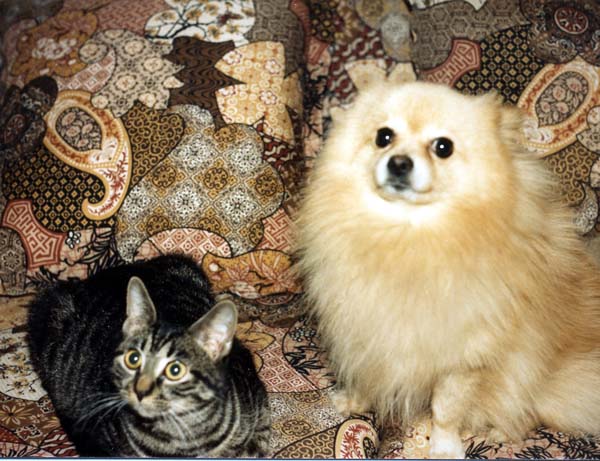 Wherever Fooz lived, she was the Queen of her Domain! She liked to scout out the area and make sure that she protected her territory! Lizards, mice and other cats knew to keep away from the Great Hunter Fooz! She loved sitting in the sun and had the loudest purr you could imagine! She was loving and wise and a very special little girl in every way.
Fooz after eating MANY Lizards!! YIKES!!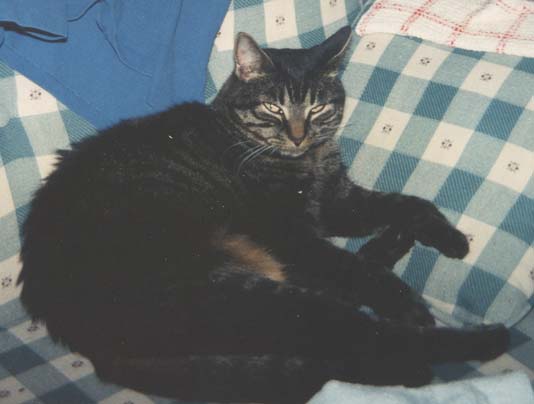 Pretty Fooz Snoozing on the sofa!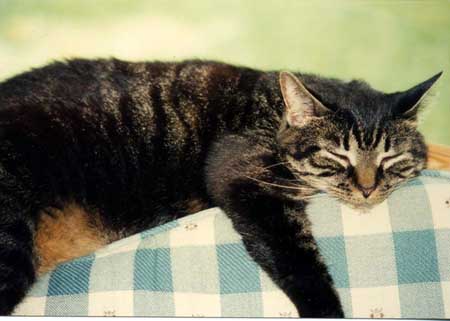 Fooz was a super Model too - she loved to help model our Friends FurEver beds!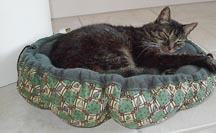 Fooz loved to sit under the Christmas Tree - here she is showing her beautiful eyes and gorgeous coat!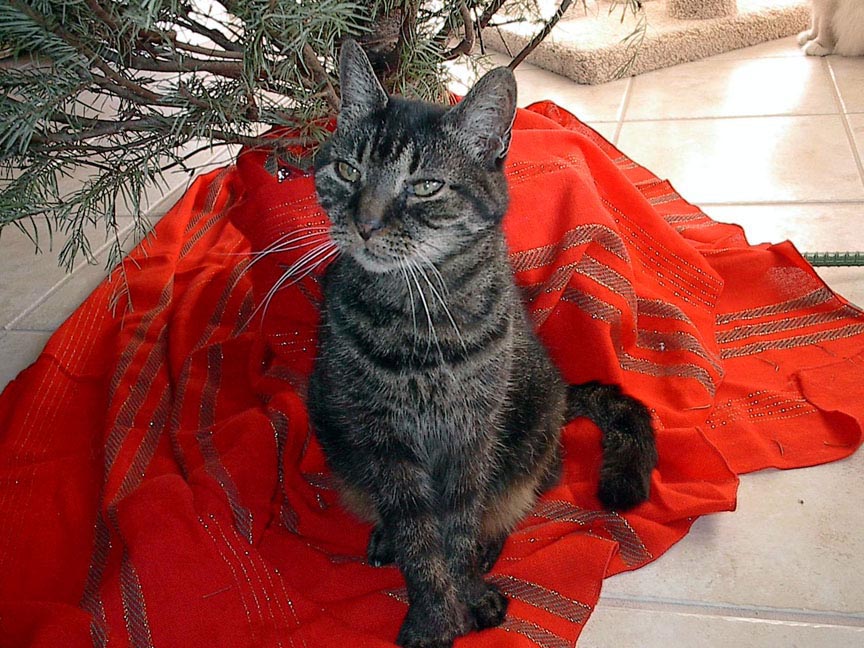 GOODBYE
-------

With heavy hearts; and a tear in our eyes
after all these years; we must say goodbye
Please understand; we've done all we could
if there was anything we could do; you know we would

I'm sitting right here; gently rub your ears
while I talk to you softly; trying to hold back the tears
The memories you gave us; we'll never forget
especially the ones; of the day we all met

One last hug; and one last kiss
you have no idea; how much you'll be missed
To look into your eyes; this one last time
you tell me it's ok; you know it's your time

Close your eyes now; and go to sleep
we'll pray to the Lord; you're soul he'll keep
Go in peace now; our good friend
we'll stay right here with you; until the end

Dream of that special day and time
when we'll meet at the Bridge; and all will be fine
We'll run and play; side by side
with a soft warm feeling; deep down inside

Your memory will live on; in each one of us
you'll always be number 1; to all of us
Have a safe journey; through the night
I promise when you awake; you'll be in God's light

So with heavy hearts; and tears in our eyes
just for now my friend; we say goodbye

John Quealy